Darnestown Presbyterian Church has an active and varied Mission program that seeks to reach out to local, national, and international groups in need of support.
We are committed to giving more than 10% of our annual budget to missions. We also collect several special offerings throughout the year that directly support Presbyterian Missionaries across our nation and around the world and encourage members to respond to special appeals published by Presbyterian Disaster Assistance. The Darnestown Presbyterian Women are also dedicated to mission, supporting both local and international mission work.
I don't know what your destiny will be, but one thing I do know: The only ones among you who will be really happy are those who have sought and found how to serve.—Albert Schweitzer
The Mission Committee is comprised of Elders, Deacons, and congregants and meets on the second Monday of the month at 7:30. All are welcome to attend a meeting at any time.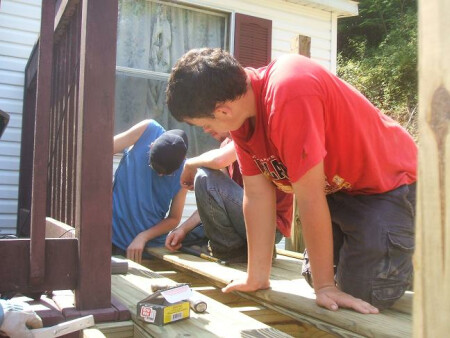 local
Germantown HELP* offers delivery of an emergency three-day food supply, prescription assistance program and diapers to needy residents of Germantown, MD. It also coordinates the Holiday Giving Project for distribution of Thanksgiving and Christmas food baskets, in which DPC adopts 30 to 35 families each holiday season.
Montgomery Hospice/Casey House* is the only facility in Montgomery County designed and built to provide 24 hour hospice care.
Regional & national
One Ministries

National Capital Presbytery

Presbyterian Theological Fund

International
Heifer International* - Heifer International is a charity organization working to end hunger and povert

y around the world by providing livestock and training to struggling communities.
Opportunity International* – a micro-finance organization that provides opportunities for people in chronic poverty to transform their lives. Recognizing that the large majority of the world's poorest are women, and that they contribute decisively to the well-being of their families, Opportunity International makes it a priority to support programs serving the particular needs of women.
Supported by both DPC and DPW*