Darnestown Presbyterian Church (DPC) is an historic Montgomery County, Maryland church established in 1855 and located on Turkey Foot Road at the intersection with MD Route 28. We are a mid-size, 350-member Presbyterian Church (USA) congregation and a member of the National Capital Presbytery.
Our current post-Labor Day Sunday schedule is as follows:
Current Sunday Schedule:
9:00 a.m. Sunday School:
- Grades 5-12
- Adult Education, Library/Zoom
10:30 a.m. – Worship Service (Junior Church for children after the Children's Message)
11:30 a.m. – Coffee Hour
Our worship services continue to be streamed live on YouTube. Regardless of the schedule, our Sunday services are child-friendly, and visitors are always warmly welcomed!
About Being Presbyterian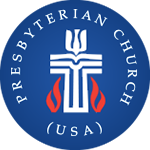 To learn more about being Presbyterian, we invite you to visit the Presbyterian 101 section of our national organization website at this link.
The following websites and resources are also useful in understanding our faith.
This website is a good starting point for finding out more about the Presbyterian Church (U.S.A.). In addition to the overview mentioned above, this site includes the latest news on Presbyterian involvement worldwide, resources like the Books of Confession and Order, daily readings, the Presbyterian news service and links to other sites.
The National Capital Presbytery (NCP)

This site is a source of information about the NCP to which Darnestown Presbyterian belongs, consisting of 37,000 members, 115 congregations, three missions, and five immigrant fellowships. Information that can be found at the site includes the NCP calendar, committees, staff, and congregations within the NCP. Darnestown Presbyterian Church is a member of the National Capital Presbytery.
The Book of Order is a governing document of the Presbyterian Church (U.S.A.). It is divided into four parts: The Foundations of Presbyterian Polity, Form of Government, Directory for Worship, and Rules of Discipline.
This contains historical statements of what we as a church believe, and it is available in several languages and forms.
Still more questions?