The Campbell-Henderson Library is currently under renovation and will reopen in the Fall of 2019.
The Campbell-Henderson Library
The Library is located to the left of Fellowship Hall. The library's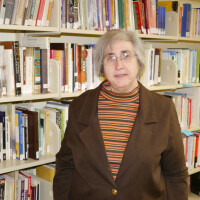 primary mission is to support the Christian Education program and provide research and study materials for all members of the congregation. The collection contains books, videos, and audio materials for both children and adults.
The library is open during the Sunday School hour and the Coffee Fellowship between services. If materials are needed at other times, please contact the church office for assistance. Most of the library's books and other materials may be checked out for two weeks and renewed as needed. You may contact the church librarian, Debbie Kitchin, or any members of the library committee, with questions concerning the library.