At Darnestown Presbyterian Church
We believe that adults and children should share regularly in the joyful and transforming worship of the living God, that we should grow together as disciples and servants of the living Christ, and allow our hearts to be moved and our minds to be enlightened in the presence of the Spirit.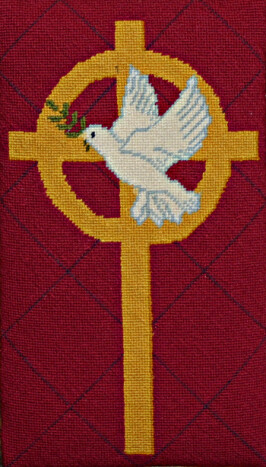 We believe in creating rich educational and fellowship opportunities and desire to create deepening connections with Christ, one another, and our families. The DPC faith-based ministry is committed to full spiritual development through recognition and sharing of our unique gifts in the Church, our homes and the world around us, and through a growing number of quality small group ministries designed to help us develop spiritually, live in God's grace, have an active prayer life, and attract young people to living as committed disciples of Christ.
We believe in welcoming newcomers with consistent hospitality and working to bring old and new members into the active life of the Church. We welcome absolutely everyone to our community of worship and service -- striving to be faithful and open-minded, spirited and inclusive, challenging and comforting.
We believe in mission. DPC strives to provide a diverse outreach to our community and beyond through financial support as well as hands-on mission efforts. We are happy to offer significant financial support to the mission of the Presbyterian Church at large and to eight other local mission organizations. We are also pleased to offer our members opportunities to participate in the 'doing of mission.' An annual Summer Mission Trip to serve distressed communities up to several hours away — from Drift, KY to Virginia Beach, VA to Staten Island, NY, — annual trips to serve the homeless of downtown DC and, to date, two overseas mission trips to Kenya allow both youth and adults of our congregation to demonstrate God's love.
To learn more about being Presbyterian, we invite you to visit the Presbyterian 101 section of our national organization website at this link.
The following websites and resources are also useful in understanding our faith.
This website is a good starting point for finding out more about the Presbyterian Church (U.S.A.). In addition to the overview mentioned above, this site includes the latest news on Presbyterian involvement worldwide, resources like the Books of Confession and Order, daily readings, the Presbyterian news service and links to other sites.
The National Capital Presbytery (NCP)

This site is a source of information about the NCP to which Darnestown Presbyterian belongs, consisting of 37,000 members, 115 congregations, three missions, and five immigrant fellowships. Information that can be found at the site includes the NCP calendar, committees, staff, and congregations within the NCP. Darnestown Presbyterian Church is a member of the National Capital Presbytery.
The Book of Order is a governing document of the Presbyterian Church (U.S.A.). It is divided into four parts: The Foundations of Presbyterian Polity, Form of Government, Directory for Worship, and Rules of Discipline.
This contains historical statements of what we as a church believe, and it is available in several languages and forms.